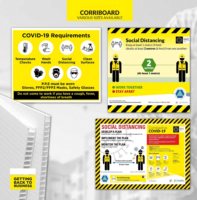 GENERAL SIGNAGE 

                                                    Our first-hand experience in car sales gives us an advantage when asked to produce specialised signs or notices for advertising or display purposes on the garage forecourt or in the showroom. Careful use of colour, and over 35 years experience in advertising, display and marketing means that we can design signage that will make an impact and deliver impressive results for minimal outlay. Our design services are available at very realistic rates, and all costs are fully refunded on receipt of the first order. We specialise in the area of information and directional signage, and our experts are available to carry out site surveys. It is actually quite amazing how people can get so used to their daily surroundings that the need for information and direction signs for the first time visitor can easily be overlooked.

Frequently supplied signs in this area include: CUSTOMER PARKING, SERVICE RECEPTION, PARTS DEPARTMENT, CUSTOMER TOILET FACILITIES, CHILDRENS PLAY AREA, NEW CAR HANDOVER BAYS, STAFF PARKING, DISABLED PARKING, KEEP THIS AREA CLEAR, DEMO PARKING ONLY Etc

. We can make ANY SIGN to order……. one only or one thousand. All our signs are inexpensive, yet made from top quality materials, and are suitable for indoor or outdoor use. Don't buy a stock sign made for someone else,

buy YOUR SIGN from us and say what you want to say! 

                    Our speciality is low cost ADVERTISING, TEMPORARY and SAFETY SIGNAGE.

Some signs are now a legal or insurance requirement, are you sure that these are in place on your property?

Why not upgrade the signage on your forecourt, in your showroom, offices or workshop?  It will almost certainly cost less than you think.